Make more of winter time

Winter daylight hours are limited, so we encouraged people to make more of their winter time in true #hibernot fashion.

Director - Adam Kaleta / Campaign Ad of the Day - 15/1/2016


Hibernot Website

We created a bespoke #Hibernot landing page that houses a daylight clock. As it counts down daylight hours the background images change to match the time of day.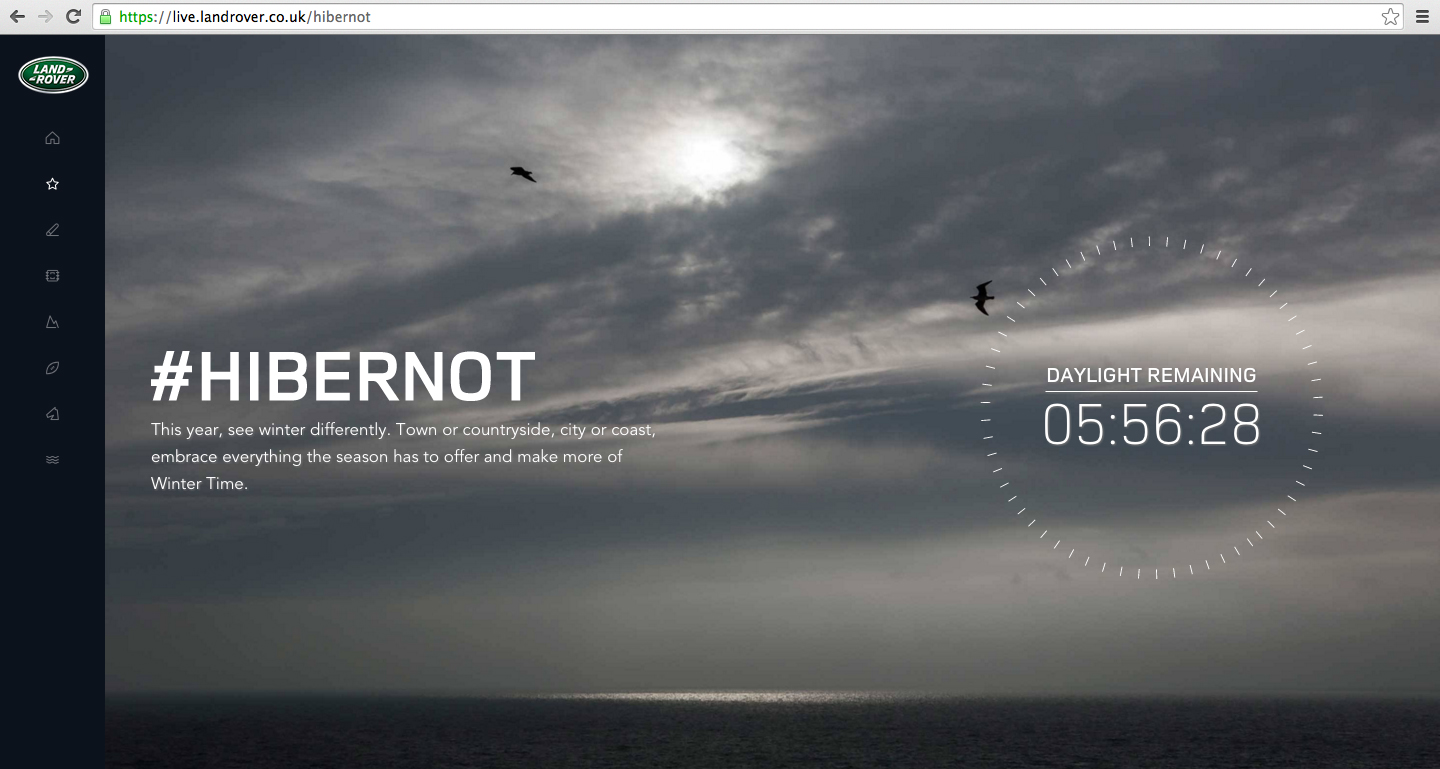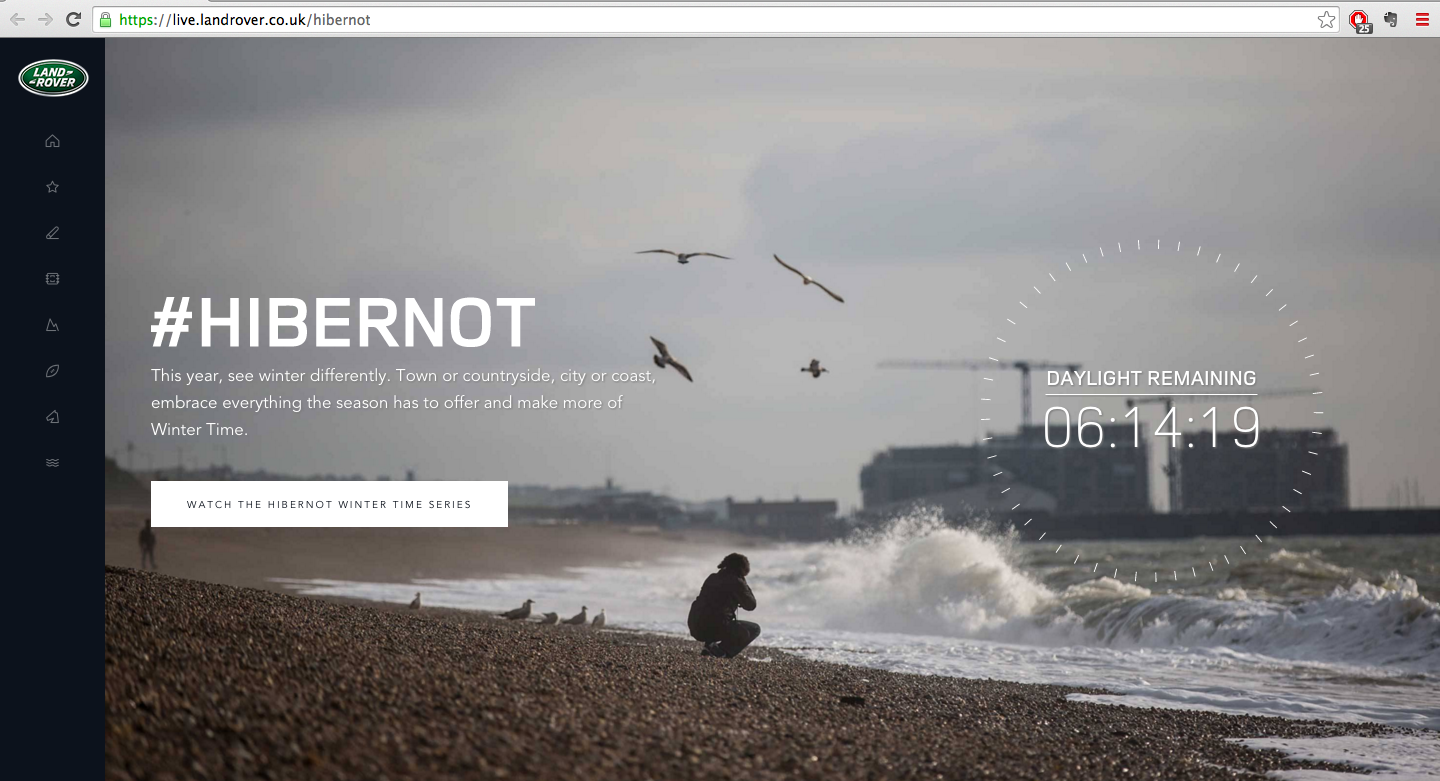 The end of Winter Time

Or Not Idents

We also created some product focused idents that presented the benefits of Land Rover's technology, by showing people completely ignoring it, in true #Hibernot spirit.