ChildLine
Kid Starter

To celebrate ChildLine's 30th birthday we wanted to get people to act child like for ChildLine, not only to remind them how important childhood is, but raise millions for a great cause in the process.
Client: ChildLine (Pitch)
Media: Digital / Social / TV show


Website

We create a site which apes KickStarter, by allowing adults to pledge childlike acts and set a donation target. The childlike acts would all take part over 1 month, finalising with a celebration of Childline's 30th birthday with a TV show.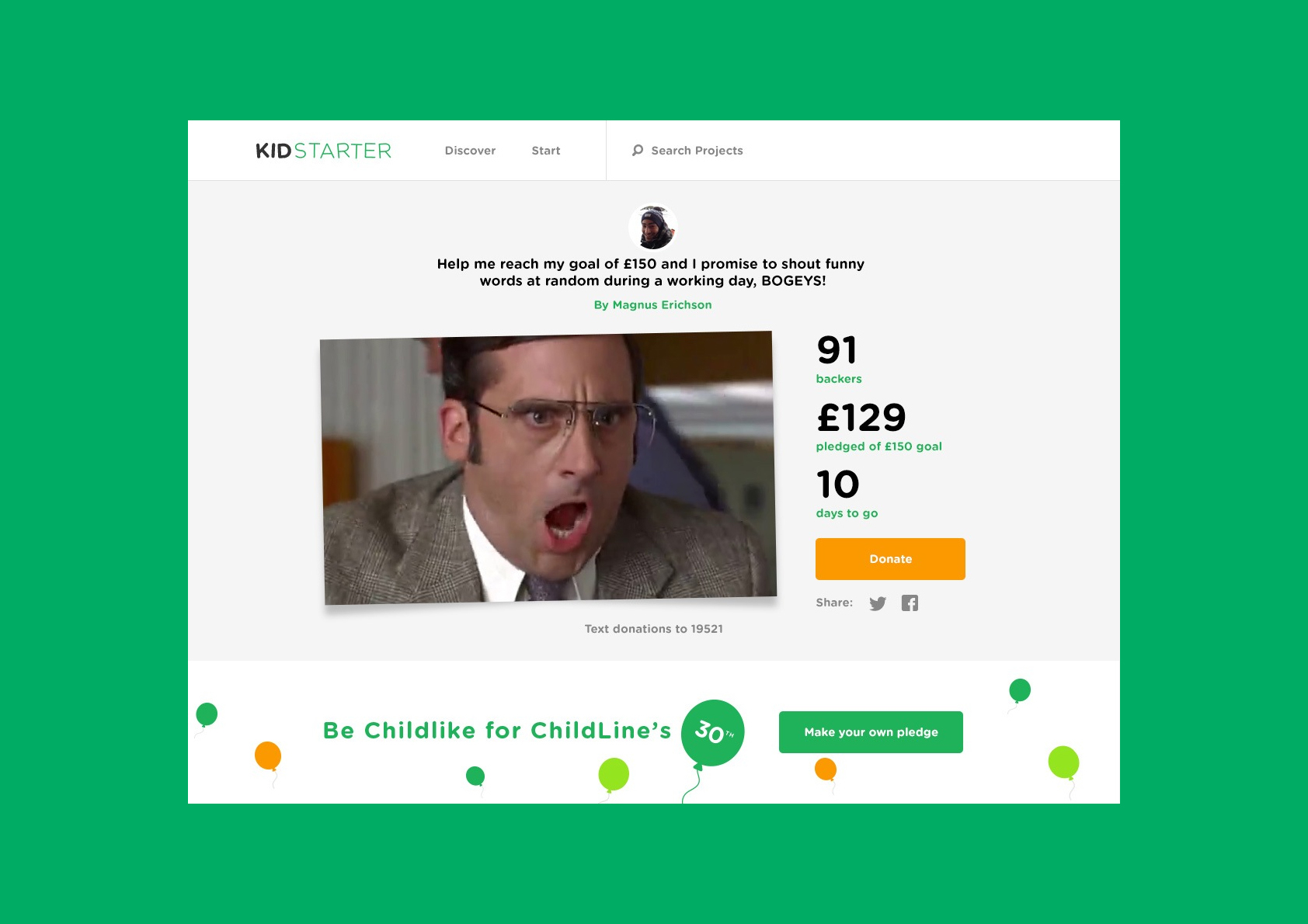 Social
TV Show